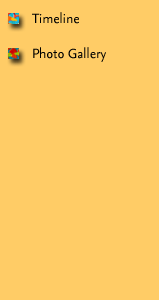 Home > Man &amp His Life


Man &amp His Life
The remarkable career of artist Chuck Close extends beyond his completed works of art. More than just a painter, photographer, and printmaker, Close is a builder who, in his words, builds "painting experiences for the viewer." Highly renowned as a painter, Close is also a master printmaker, who has, over the course of more than 30 years, pushed the boundaries of traditional printmaking in remarkable ways.
Almost all of Close's work is based on the use of a grid as an underlying basis for the representation of an image. This simple but surprisingly versatile structure provides the means for "a creative process that could be interrupted repeatedly without…damaging the final product, in which the segmented structure was never intended to be disguised." It is important to note that none of Close's images are created digitally or photo-mechanically. While it is tempting to read his gridded details as digital integers, all his work is made the old-fashioned way—by hand.
Close's paintings are labor intensive and time consuming, and his prints are more so. While a painting can occupy Close for many months, it is not unusual for one print to take upward of two years to complete. Close has complete respect for, and trust in, the technical processes—and the collaboration with master printers—essential to the creation of his prints. The creative process is as important to Close as the finished product. "Process and collaboration" are two words that are essential to any conversation about Close's prints.
The Timeline and Photo Gallery within this section provide further detail and examples of the remarkable life, talents, and artistic accomplishments of Chuck Close, and how his willingness to explore many different ways and means has allowed him to create astonishing works of art.