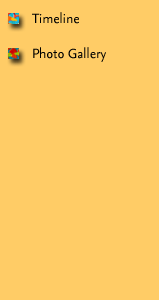 Home > Man &amp His Life > Timeline > 1990's

Timeline: 1990 - 1999

1991
Chuck Close Editions, University Art Museum, University of Southwestern Lousiana, Lafayette, September 7-October 24, 1991.

Recieves Academy-Institute Award in Art from the American Academy and Institute of Arts and Letters, New York.

---

1992
Close is elected a member of the American Academy and Institute of Arts and Letters, New York.

---

1993
Close and Wilfer travel to Wisconsin to work on a linoleum cut print at Tandem Press. After a series of disappointments and disasters, the piece, Alex/Reduction Block, is eventually editioned as a silk screen, printed by Robert Blanton at Brand X Editions in New York.

After nearly four years of planning, Lucas/Rug is produced by the Rugao Arts and Crafts Silk Carpets Factory in Rugao, Jiangsu, China.

Chuck Close Editions, Pace Editions, New York, March 20-30, 1993.

A Print Project by Chuck Close, The Museum of Modern Art, New York, July 24-September 28, 1993. Brochure, text by Andrea Feldman.

---

1994
Recieves Honorary Doctor of Fine Arts from Colby College, Waterville, Maine.

---

1995
Chuck Close: Alex/Reduction Block, Lannan Foundation, Los Angeles, September 30, 1995-January 7, 1996.

Receives Honorary Doctor of Fine Art from the University of Massachusetts, Amherst.

---

1996
Received Honorary Doctor of Fine Art from Yale University, New Haven, Conneticut.

---

1997
Age of Modernism: Art in the 20th Century, Martin-Groupies-Bau, Berlin, May 7-July 27, organized by Christos M. Joachimides and Norman Rosenthal.

Receives 1997 RISD Honorary Doctorate form the Rhode Island School of Design, Province.

Receives Alumnus Summa Laude Dignatus, the highest award bestowed by the University of Washington,

---

1998
Chuck Close, The Museum of Modern Art, New York, February 26-June 2, 1998. Traveled to Museum of Contemporary Art, Chicago, June 20-September 13; Hirshhorn Museum and Sculpture Garden, Smithsonian Institution, Washington, D.C., October 15, 1998-January 10, 1999; Seattle Art Museum, February 18-May 9; The Hayward Gallery, London, July 22-September 19. Catalogue, text by Robert Storr, Kirk Varnedoe, and Deborah Wye.

Chuck Close: Prints, Virginia Lynch Gallery, Tiverton, Rhode Island, September 27-October 25, 1998.

---

1999
Working with David Lasry and Pedro Barbeito at Two Palms Press in New York, Close produces Self-Portrait I and Self-Portrait II.