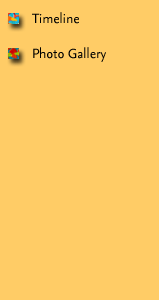 Home > Man &amp His Life > Timeline > 1970's

Timeline: 1970 - 1979

1972
At the urging of Bob Feldman of Parasol Press, Close works with Kathan Brown of Crown Point Press in Oakland, California, on Keith/Mezzotint. Parasol Press publishes an edition of ten prints. The Museum of Modern Art in New York purchases one of the edition for its permanent collection.

---

1973
Keith/Mezzotint, shown in conjunction with its nineteen progressive proofs, is the focus of Close 's first exhibition at New York's Museum of Modern Art, Project 11: Chuck Close/Liliana Porter (January 11- February 25, 1973).

---

1975

Close works with Jack Lemon and David Keister at Landfall Press in Chicago to create his first lithograph, Keith/Four Times, where he is challenged by the parameters of the medium. Chuck Close:Keith, Mint Museum of Art, Charlotte, North Carolina, January 5-February 2, 1975. Traveled to Ball State University Art Gallery, Muncie, Indiana;Phoenix Art Museum, Arizona, June 1-29; The Minneapolis Institute of the Arts, July 18-August 31.

---

1977
Chuck works for several months in his studio creating the plate for Self-Portrait, an etching printed at Crown Point Press by Patrick Foy, with whom he also works on the aquatint etching Self-Portrait/White Ink.

---

1978
Begins fingerprint drawings by inking his finger and making impressions on the gridded surface of the paper. The first application of his technique occurs with the recycled image of Phil, Phil/Fingerprint(1978); the last, Leslie, dates from 1986.

---

1979
Copie Conforme?, Centre of Georges Pompidou, Paris, April 18-June 11, 1979.